Improving the economic and environmental performance of private-sector industrial companies
At a time when we all have to do what we can to protect and preserve the environment, businesses included, Sage Industry helps companies to integrate responses to environmental issues into their economic and social strategy and identify opportunities related to the green sector, and the steps that follow.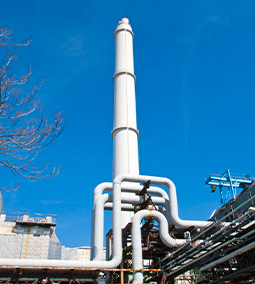 SAGE INDUSTRY, SUSTAINABLE DEVELOPMENT PARTNER FOR YOUR INDUSTRIAL PROJECTS
SAGE INDUSTRY's ambition is to advise industrial organisations and private-sector companies that need to limit their impact on the environment. We achieve this by offering the right services:
Implementation and optimisation of sorting methods for the 5 waste streams from operations
Greening energy by converting to renewables
Implementation of local energy loops, valorisation of waste energy
Investigation of alternative energy sources (biomass, RDF)
Investigation of local valorisation sectors
Decarbonisation of industrial activities
Attaining a specific level of environmental performance is often driven by the need to comply with national and international regulations, but it has also become a key differentiating factor for recruiting and retaining talent. So, why wait?
Integrating the environmental approach into product policy and communication is also essential for attracting the support of clients and partners, and is also important for policy (recycling, use of a deposit-return system, recuperation of waste heat, environment-focused design and more).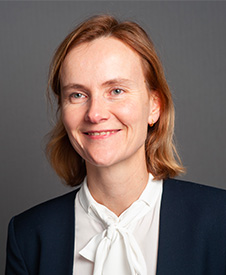 Expert opinion
« Nothing is lost, everything is converted. Large industrial organisations must realise that growth also requires a transition from a linear pattern based on using as much as you like and throwing it all away to a practice of resource conservation and responsible energy use.  »
SAGE INDUSTRY is providing support for ETEX group and contractor Agri Environnement at their Ecopole project in the town of Auneuil in the Oise region. The ETEX group company concerned, a producer of drywall products and systems, needed to change a major item of plant in the production process. The project also offered the opportunity to go green with the energy supply by building a VERIS RDF (refuse-derived fuel) boiler room, which will use a mix of locally prepared RDF and B-quality wood to generate most of the heat needed to dry the plasterboard. In addition, gypsum waste recycling company Ritleng is planning to set up a facility near the site. Finally, Remondis will supply the RDF for the VERIS system, a measure that assures long-term continuity of its operations in the region.
Anne Caspar, Director and Sage Industry Partner
SAGE INDUSTRY SUPPORTS ITS BUSINESS CLIENTS
IN THIS FIELD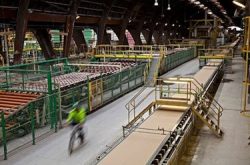 ---
Réalisation d'une chaufferie CSR
AGRI Environnement
Écologie industrielle