Environmental protection: our mission for over 20 years
Founded in 2000 by Jean-Yves Martin, a leading environmental specialist, Sage Industry is a highly approachable, independent engineering and design consultancy, which has chosen the energy transition and sustainable development as its mission.
To accomplish this mission, our employees put their talents and dedication to good use every day in innovative and meaningful projects.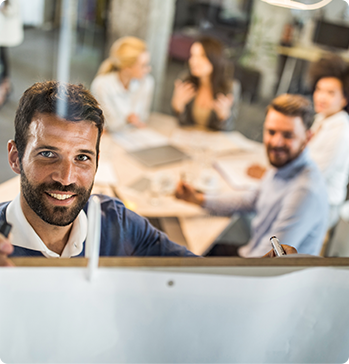 Innovation is embedded in our DNA
The private-sector companies we work with depend on Sage Industry as a highly professional resource for ideas, advice and innovation.
In a constantly changing world, companies are forced to continually adapt not only to technological changes, but also to changes in behaviour. Based on our conviction that innovation is a key sustainability performance factor for Sage Industry and its partners, we attach great importance to innovation in all aspects of our business (Services and Expertise, Governance, Human Resources, IT and more).
Innovation can be neither improvised nor dictated. That's why Sage Industry focuses on developing its employees as the key aspect of its innovation process. We manage knowledge and skills effectively by keeping our finger on the pulse, in combination with providing regular and continuous training. Working collaboratively also boosts the ability of each person to work within a cross-disciplinary team and helps them to develop their talents.
Sage Industry is particularly committed to developing its collective intelligence and mobilising all its energies to move forward and support its partners.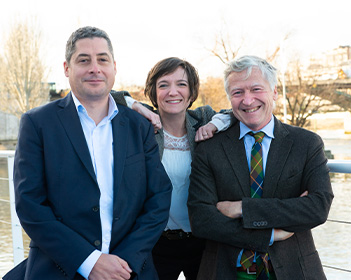 Continuously enhancing team skills and competencies thanks to our manageable scale
At Sage Industry, we pay particular attention to the quality and value of the relationships we have with our clients and employees. Over the years, we have created a solid, close-knit team of engineers and recognised multidisciplinary experts. To maintain this feeling of belonging that is so important to us, we provide close and constructive support, arrange regular meetings and engage in enjoyable team-building activities.
Thanks to a collaborative, respectful and stimulating work environment, we encourage our employees to expand and develop their skills, take on new challenges and invest in their career.
Sage Industry's approach to assignments is characterised by demanding quality standards, tenacity and versatility to ensure successful completion of strategic projects with high added value on behalf of our clients. Sage Industry's experts expand and enrich their knowledge and skills in cross-disciplinary assignments across the spectrum of our 4 fields of expertise. This flexibility allows them to benefit from additional training, to work with different client profiles and to constantly improve their skills.